BANHO DE ERVAS PARA DESCARREGO COMPLETO - ALIVIA A ALMA E ESPIRITOS NEGATIVADOS

Se você está sentindo seu corpo pesado, como se você tivesse carregando algo que não te pertence. Se você está
se sentindo amedontrado, sem dinheiro, sem saúde você pode ter espiritos obsessores em seu caminho atrapalhando sua
vida.

Você sentirá um alivio imenso com apenas um banho e um perfume suave das ervas.
Acompanha uma oração e um brinde surpresa.
COMPRE AGORA NOSSO BANHO DE DESCARREGO DE ERVAS CONSAGRADAS, ARTESANAL FEITOS NA CASA ESPIRITUAL MARIA MADALENA.
RENDE ATÉ 20 BANHOS - SIMPLES DE USAR E DISCRETO, EM UMA EMBALAGEM PENSADA EM VOCÊ E PARA VOCÊ.
Nosso produto contém:
Agua magnetizada (Agua rezada para fluidicação espiritual), Osedudu (Magia de descarrego)- Ervas Especiais
quinadas a mão e rezadas pela Cigana Kelida.
Nossos produtos são feitos artesanalmente a mão, e deixados sob a lua, sol e nos pontos de irradiação das
entidades de luz cercados por velas (Magia das Velas) que trabalham na casa Maria Madalena por 7 dias.
Modo de usar:
Após seu banho de higiene normal,misture 2 tampas do banho em 1 litro de agua (Na temperatura ideal para seu corpo)
e despeje do pescoço para baixo.
Enxugue-se com a toalha normalmente.
De preferencia faça esse banho antes de se deitar.
Você se sentirá mais leve imediatamente.
*Esse produto não é recomendando para gestantes ou lactantes.
*Demais pessoas podem fazer seu uso normalmente.
Credit cards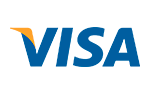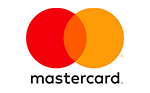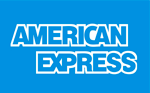 Installments
Total

1

installment

of

€18,68

without interest
€18,68

2

installments

of

€9,86

€19,71

3

installments

of

€6,60

€19,80

4

installments

of

€4,97

€19,90

5

installments

of

€4,02

€20,08

6

installments

of

€3,38

€20,27
When you finish the purchase you will se the payment information related to this option.
Free Shipping
For purchases that exceeds $300,00
No extra fee in 12 installments
With all credit cards
Safe Site
We protect your data
Free Shipping
For purchases that exceeds $300,00
Free Shipping
For purchases that exceeds $300,00
No extra fee in 12 installments
With all credit cards
Safe Site
We protect your data
Contact us
*(11) 99970-1023 Whatsapp*
RUA GRACIANOPOLIS,107, BAIRRO AGUA FRIA SÃO PAULO - SP