Consulta de Tarot e Vidência Presencial em São Paulo
A consulta presencial com Cigana Kelida tem duração de 40 Minutos
- Você é atendida nas datas disponiveis citadas a baixo
- Parcelamento possível
- Compra 100% segura
Local de atendimento:
Rua Maria Aparecida do Amaral Godoi Nº 87
Jardim São Paulo - São Paulo Capital
Proximo a Estação de Metro Jardim São Paulo
Neste dia, você ficará frente a frente com a Cigana Kelida para que receba orientações e direcionamentos em cima dos assuntos que você deseja abordar.
Você poderá falar de familiares, casamento, casos na justiça, venda de imóveis, entre outros temas, desde que você tenha os dados completos de todos os envolvidos no caso. Lembrando que o período de atendimento é de 40 MINUTOS.
Importante ressaltar que a Cigana Kelida não trata de assuntos como: política, jogos de azar, pessoas desencarnadas (existe um dia específico para as tentativas de contato com os entes desencarnados).
Para participar, é obrigatório realizar o pagamento antecipado.
Feito isso, nós entraremos em contato informando seu horário específico para o atendimento. Esse horário poderá ser escolhido por você, desde que haja disponibilidade.
Credit cards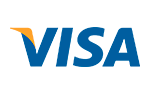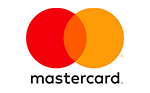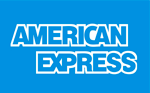 Installments
Total

1

installment

of

€65,60

without interest
€65,60

2

installments

of

€34,60

€69,21

3

installments

of

€23,18

€69,54

4

installments

of

€17,47

€69,86

5

installments

of

€14,10

€70,52

6

installments

of

€11,86

€71,18
When you finish the purchase you will se the payment information related to this option.
Free Shipping
For purchases that exceeds $300,00
No extra fee in 12 installments
With all credit cards
Safe Site
We protect your data
Free Shipping
For purchases that exceeds $300,00
Free Shipping
For purchases that exceeds $300,00
No extra fee in 12 installments
With all credit cards
Safe Site
We protect your data
Contact us
*(11) 97525-2076 Whatsapp (11) 2538 - 9134 Fixo*
CASA ESPIRITUAL MARIA MADALENA RUA ALTINOPOLIS 274 AGUA FRIA SÃO PAULO - SÃO PAULO